Who's talking at our May 11 PositivePause Feelgood Fair?
Meet our lineup of wonder women!
Familiarise yourself with the wonderful women who are speaking at London's leading women's health and wellbeing event.
Meet our friendly lineup, on a day that'll be jam packed with knowledge, awareness raising and above all good old fashioned humour to help you FEEL GOOD!
Keynote Speaker, Coach, Comedian…
We first met Harriet at the Edinburgh Fringe, following her 'Meno-Pause' show. Harriet's our MC for the day, helping everything run smoothly, and sharing her own comic 'Menopause Armageddon!'
Harriet's Drivers
I'm fascinated by people. At the risk of sounding McCheese I want to make a difference, to help people be happier. We spend most of our time at work so having a great environment there is crucial. I love seeing people have an 'aha' moment in a coaching or session or keynote, where they've figured out how to make their day job much easier.
There's also a joyous simplicity in making people laugh out loud at a gig. I think we massively devalue the life-affirming power of laughter.
Background
How far back do you want to go?! I was a geeky, teachers' pet kind of kid: straight 'A's, head girl, PPE at Oxford University, the works. Being funny was the simplest way of stopping the school bully shoving peas down your back.
I started work at Ernst and Young as a Management Consultant and quickly realised that the people stuff really interested me. I moved to Si Group, specialists in mindset and behavioural change. As a Performance Coach I got to help people challenge their limiting beliefs by doing crazy things like break bits of wood with their bare hands and walk across hot coals.
After that I helped companies keep their talented women through career pinch points with the coaching company, Talking Talent.
I met Olympic Gold Medallist, Ben Hunt-Davis, at Si Group and we wrote a book together in 2011. 'Will It Make The Boat Go Faster?; a now thriving consultancy. I'm a Non-Exec Director and head of their performance programmes.
Along the way
Along the way I've raised over £40k for charity, been a Samaritan befriender, invented a board game, run a marathon, jumped out of my bedroom window aged 10 to 'see what would happen', been a milk donor, skydived, donated 26 pints of blood (not simultaneously) and attended a workshop on peeling tangerines meaningfully….
What's important to me
My mission, put simply, is to save the world and be back in time for tea. Family is super important.
Dr Louise Wiseman MBBS BSc(Hons) DRCOG MRCGP
PositivePause have been following Dr Louise Wiseman for some time on social media, wise not just in name but also in nature (wise woman, not man!)
Currently writing 'Your Best Life- A Doctor's Secret Guide to Radiant Health Over 40' , also resident medical writer for Frank Magazine.
Louise's Drivers
I cared for women in urgent and non urgent medical scenarios, day to day for many years. I left the NHS in 2012 to spend more time with my children and write a novel. The novel is half finished but 2 years ago I decided I needed to put my medical hat back on and write a book about women's health!
My friends would frequently ask 'does this cream work?', 'what should I take for this?', 'how do I live longer?', 'what's happening to me with the menopause?'. I decided to put all the information I'd given them (and would have given my patients as extra advice in a GP consultation scribbled on pieces of paper) into a book. In doing so, I would research and find the real evidence for what really works in keeping us well, as women over 40, and ask medical experts at the front of their field for advice, using old connections from my medical career and seeking out new ones. All guidance should be straightforward, easy to understand with lifestyle changes that can be done at home. I talk about everything from eyes to teeth, gynaecology, genetics, skin, mental health all the way to fashion and makeup. It is important to me that this is done in a fun, non-patronising manner and if women understand why something may help, they are more likely to try it. In achieving optimum health their natural beauty should just shine through. I have also experienced the role of both doctor and patient during my life, so have my own unconventional story running through the pages.
Background
I am a 45 year old former GP and mother of two, with 15 years' total frontline NHS experience. After junior doctor years, I was an Anaesthetist for two years, then trained to be a General Practitioner and was a partner in a busy rural practice for nine years. As an anaesthetist I would often cover A&E, labour wards and intensive care. As a GP I covered all areas of Sussex on call at night, working on my own, alongside my routine daily GP's schedule.
Along the way
In writing the book, I've interviewed 50 prolific women between the ages of 40 and 85, some well known, all wonderfully inspiring, from all walks of life. I have asked them about role models, influences on attitudes to health and beauty growing up, what they do to look after themselves, even the contents of their beauty cabinet. I want to present a snapshot of real women in this often airbrushed and identikit world.
What's important to me?
I have always been fascinated by the concept of strong women empowering one another and sharing information rather than competing. My personal wish is to inspire women at any age over 40, that this time is not an ending but a real beginning and that you can still influence the route of your life and reinvent yourself and optimise your health. My work is being peer reviewed by experts to make sure it is accurate and evidence-based.
In our search for an expert on CBT therapy we were introduced to the eminently qualified Anita Goraya.
Anita's drivers
Anita was a practicing GP in the NHS for 18 years. She has extensive experience of long term health conditions, how they are impacted by, and on, mental ill-health. She gained her first qualification as a CBT therapist in 2018 and is continuing her studies at the University of Oxford.
Background
Anita has also worked in a commercial environment as a director in the healthcare practice of a large management consultancy company (EY).
Anita has also been a leadership associate at the pre-eminent health policy charity, the King's Fund. She was awarded Fellowship of the Royal College of GPs in 2014 as a mark of achievement, in recognition of her significant contribution to General Practice.
Along the way
She is married to a wonderful and patient husband and has two delightful teenagers. She enjoys travelling (Ethiopia next), reading (currently Eat, Pray, Love) and cooking, (especially dishes from Ottolenghi Simple). Anita has very recently discovered the joys of bird-watching and can now reliably distinguish a robin from a blue-tit!
What's important to me?
My goal is to write articles that make you think, 'that was a resonantly articulated, ten minute nugget that has enhanced my learning. I intend to try some aspect of it out in my own practice.'
Dr Karen Morton, MA MRCP FRCOG. Consultant Obstetrician and Gynaecologist GMC: 2454319
Karen has supported PositivePause from the beginning. A valuable contributor to our blogs and vlogs, she's checked that our articles are medically correct, and is a popular speaker at our smaller local events.
Karen's drivers
A member of the British Menopause Society, Dr Morton has always believed that women should be informed about the risks versus benefits of any treatment helping women to make their own choices. Dr Morton strongly maintains that if a doctor lacks expert knowledge, they should not advise about menopause issues, such as whether or not a woman should take HRT, and for how long.
Background
She qualified from the University of Cambridge in 1978. Trained at Cambridge, Oxford, Queen Charlotte's Maternity Hospital, Chelsea Hospital for Women and St Thomas' Hospital, before becoming a consultant in Guildford in 1991.
Karen is married with 3 'grown up' sons (men never grow up she says!) and 2 stepchildren, and is a keen golfer and bridge player, amongst a million and one other interests.
Along the way
Founder of 'Dr Morton's – the medical helpline', a telephone and email GP and uniquely, specialist Gynaecology service. She believes passionately that medicine is the final frontier where simple communication technology is yet to be adopted. As the company's research has shown that over 70% of queries to GPs and Gynaecologists could be managed on the phone, her dream is to provide great medical advice and treatment without needing to make an appointment to see a doctor, face to face.
What's important to me?
"I believe passionately in the NHS and have worked within the health service for over 30 years. There are however numerous situations where with a little help, people could solve minor medical issues themselves. I hope to empower people by giving them a better understanding of their problems through the use of non-medical language. A clearer understanding allows better decision-making, which produces a better outcome for everybody."
Founder of Richmond based boutique exercise studio Barreworks, Vicki Anstey, was a contestant in Channel 4's SAS: Who Dares Wins. The TV show that puts contestants through the SAS's secret selection process, testing their physical and psychological resilience.
Vicki's drivers
A keen athlete, Vicki discovered the benefits of a dancer's workout over 10 years ago. She found that not only did it improve her own shape, muscle tone and flexibility beyond recognition, but that it increased her strength and stamina for other sports.
Background
In 2008, Vicki trained in the Lotte Berk exercise method and has since gained significant experience teaching classes on a group and private basis in a variety of locations across London, including at the Lotte Berk Studio, Fulham. With overwhelming demand for her classes, Vicki opened Barreworks Studio in Richmond in February 2010.
In August 2010, Vicki trained and qualified as a fully licensed instructor of the New York City Ballet Workout. This highly-esteemed and world-renowned method has inspired the creation of the Barreworks Ballet Workout – a unique programme incorporating aspects from standing barre, floor barre, deep core exercises and simple, choreographed movement combinations.
Along the way
Vicki's theoretical learning includes the in-depth study of anatomy, physiology (including the specific physiology of stretching), study of the skeletal muscles, posture, core stability and pre and post natal exercise.
Vicki has strong links in the well-established barre scene in New York and has completed advanced-level Instructor training with the founders of one of the biggest barre Studio networks in the U.S, Exhale.
What's important to me?
Vicki was one of three contestants who were over 40 in the TV show, C4's 'SAS: Who Dares Wins'. "Being older didn't inhibit us at all, I actually think we were fitter than some of the younger contestants.
"I also think we were able to cope with the mental side of the show."
"As you head into your 40s and 50s, you really have to start looking after your bone health. The rate at which we can build muscle diminishes as we age, so you have to really up the ante. I'm far stronger now than I was in my 20s and 30s."
Christien Bird MSc, MCSP, is registered with the Health & Care Professions Council (Reg No. PH37169).
Christien is a Chartered Physiotherapist and practice owner of the White Hart Clinic.
As soon as we first heard Christien talk candidly about women's health concerns we connected straight away with her fun, open, yet frank delivery. She's opened our eyes to so many female health issues that women are too embarrassed to seek advice about.
Christien's drivers
Christien has a particular clinical interest in treating women that have a separation of their abdominal wall (Diastisis Rectus Abdominis) following childbirth.
Clinically, she specialises in women's health physiotherapy and ultrasound imaging of the pelvic floor muscles and perineal evaluation. She treats women who have not fully regained their urinary or bowel control following childbirth, as well as women who appear to make a good recovery, but develop incontinence or organ prolapsed years later.
Background
Before starting up the clinic, she worked as superintendent physiotherapist at the out-patients department at the Central Middlesex Hospital and as a research coordinator. Christien completed a masters degree in clinical research methodology at King's College, and has coordinated a large clinical trial looking at the effects of physiotherapy for acute low back pain. Her work has been published in medical peer review journals worldwide.
Along the way
She recently completely an international certification course to further develop her understanding of how to support women in their 'third age' (peri and post menopause).
What's important to me?
Often public health messages about women are kept behind closed doors in the treatment room. I want to share those messages to every one out there. Too many women's health issues are suffered in silence. Prolapse, incontinence and painful sex, are not normal and, in most cases, can be treated.
Jackie has featured in blogs and vlogs on our website and has spoken at our previous events. Every time we've come away with little gems (not lettuce!) of healthy nutritional advice.
Jackie's drivers?
For me it's all about the food! My mission is to spread the word about the power of good nutrition, to enable people to take control of their health and wellbeing, My great passion is to help my clients retain the joy of eating delicious food at the same time as making smart choices for optimum health.
Background
I first discovered the power of nutrition about 15 years ago when I was working long hours in a senior corporate role in the media sector. Within 7 days of following personalised nutrition advice I felt like a new woman! The dramatic changes in my energy, well-being and performance inspired me to give up my successful career and embark on a 4-year journey to study nutrition. I trained at the renowned Institute for Optimum Nutrition in Richmond and launched my WellWellWell clinic in 2010.
Along the way
I lived and worked in France for 13 years; jumped out of a plane; became a semi-competent ballroom dancer; learned how to make a great sourdough loaf; had a starring role on Channel 4's Superfoods alongside a giant model cow and wrote 2 nutrition books.
What's important to me?
Busting nutrition myths and breaking the menopause taboo. There are so many ways that the right nutrition can make a huge difference to a healthy and happy midlife and I really want to make it simple and practical for busy women.
Louise is a hypnotherapist helping people manage stress and anxiety, by giving them coping strategies to deal with everything that life might have in store.
Louises drivers
Helping people to understand that things can change, that they themselves can make changes to how they think and feel at any time in their lives, is what gets me out of bed in the morning. I want people to understand that it isn't a weakness to get help, it's a strength – so don't wait until you are broken and need fixing.
Background
I've always loved science and learning about health, illness and treatment. Currently on my fourth career, I started out as a journalist writing about health and medicines for doctors. I then moved across to healthcare public relations, which meant educating everyone, from the doctors to the general public about new types of medicine. I followed this with the best few years of my life, enjoying time as a mum of two. Which brings me to my current career, as a hypnotherapist and EFT practitioner helping people to overcome issues with menopausal symptoms and all kinds of stress and anxiety.
Along the way
I've learned to ice skate and am very proud of my backward cross-rolls and outside three-turn. I have never willingly been without a book to read, I love the feel of sunshine in the summer, and my annual trip to Kew Gardens to see the bluebell woods is sacrosanct.
What is important to me?
I want to spend my days doing something interesting, that I enjoy doing, that can benefit other people - and I want to earn a living doing it!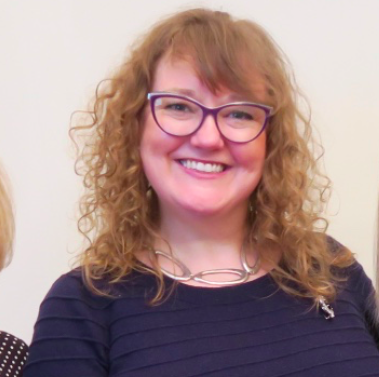 Becks Armstrong is a degree educated women's health specialist, with 20+ years senior leadership experience within UK tech startups.
Becks's drivers?
In 2017, Becks spotted a lack of real and substantive solutions for women going through peri-menopause and menopause. As a result, she created Clarity – a technology solution to improve women's health through mindfulness, relaxation and sleep.
Background
As a qualified acupuncturist, traditional Chinese herbalist and doula, Becks has harnessed her compassionate leadership style to operate women's health clinics in Australia to high pressured Chief Operating Officer roles with leading, fast-growth UK tech firms.
Along the way
Clarity was developed with specific content and mindfulness practices for situations that may arise due to menopause like hot flushes, sleeplessness, night sweats and improving a low libido. Such exercises improve the quality of life for users – from better mental health, relationships to performance in the workplace.
What is important to me?
My mission is to improve the lives of women – one calming breath at a time!
We've been following the development of engineer Nicola who leads a team working on the development of PEBL a small portable cooling device to help menopausal women suffering from hot flushes.
Nicola's drivers?
'Making things' has been a lifelong interest. I was one of the Blue Peter 'sticky backed plastic' generation. I have always enjoyed creating and crafting – so being an engineer where you are paid to design and make things was always going to be the perfect career for me.
Over the years I have led projects as diverse as the design of: X-ray cameras for satellites, head up display sports glasses, cosmetic mixing technologies, automated picking machines for soft fruit, through wall radar and air traffic control systems.
Looking back however, the projects that have given me the greatest satisfaction have been the development of medical and health products, such as: a neonate oxygen monitor, activity monitors for the UK Biobank and TENS units to help with pain control.
PEBL is my first FEMTECH idea, I am hoping many more will follow!
Background
I am a physics and electronics graduate. I worked for several companies including Thorn EMI, before finding Cambridge Consultants where I have now been for a (scary) 30+ years.
I currently manage teams of engineers working on multi-million pound projects.
Sadly, engineering is still not viewed by a lot of children (particularly girls) as a career option and so I am involved in the Cambridge Launchpad scheme, working with local schools to introduce children to how rewarding and diverse a career it can be.
Working on PEBL, I have also (discretely - I hope!) started to spread the 'menopause' message by making the engineers (both male and female) on my team aware of what women go through at this stage in their lives.
Along the way
I have always been interested in sport, and over the years have been a keen sailor, runner and oarswoman. My most recent love is 'Shirley' my super lightweight road bike, 'who' propels me effortlessly along the 10 miles journey into work each day.
In the future
My short-term aim is to get funding to complete the development of PEBL and get it out into the marketplace.
Co-author of the recently published book 'The Age-Well Project : Easy Ways to a Longer, Healthier, Happier Life'.
Susan's drivers?
I was 36 years old, with a toddler, a new born, a husband and a full-time job in TV when my mum was diagnosed with severe dementia. It turned my world upside down. I spent the next 12 years frantically spinning ALL the plates trying to care for her while raising my family and pursuing my career. What made it all the more poignant was that, as a teenager, I'd watched my mum nurse her mother through dementia. This made me determined to do everything I could to age well, so I could spare my daughters the same burden if I could. This inspired our blog, The Age-Well Project, which has spawned a book of the same name (published by Piatkus on May 2nd).
Background
I worked as a journalist before switching to TV production in my mid-twenties because it looked waaaaaay more fun. Turns out I was right and I've been having fun in TV ever since. I've been lucky enough to work with some of the world's top chefs, producing Gordon Ramsay, Raymond Blanc and Jean-Christophe Novelli among others. Since then, I've moved across into documentaries and have spent the last four months thinking about Meghan Markle's baby for a series about the royal family.
Along the way
For The Age-Well Project, we tried all kinds of weird and wonderful ways to help improve our longevity. I kept a fibre diary, learnt to fidget at my desk, tried three types of meditation - and four types of yoga, ballet, weight-lifting, daily turmeric shots, a gratitude diary, intermittent fasting, Veganuary and fermenting kefir. I got addicted to brain training games, went skiing for the first time in 25 years at the age of 51, and tried surfing, stand up paddle boarding and kayaking. I've kicked my Dairy Milk habit and eaten natto, a Japanese fermented soy bean dish which looks, smells and tastes like something the cat sicked up. Never again.
What's important to you?
I've recently trained as a health coach and am setting up my own practice helping other people to age well. We can revolutionise how we think about getting older – there are so many ways to incorporate healthy ageing into our day-to-day lives. I want to spread the word about how easy and fun they are.
Author of 'Me and My Menopausal Vagina'.
Jane's drivers?
For seven years I suffered from vaginal atrophy and tried pretty much everything out there to help relieve the discomfort. I learnt so much from it that I decided to write a book to share my experiences so others don't ever feel as alone as I did!
Background
I'm 52, I live with my husband of 34 years, have three grown up daughters, a granddaughter, and two dogs: Bertie and Bonnie. I used to live a really active life but then something changed.
Along the way
I'm not quite sure the exact moment when things went so drastically downhill, but I do remember one day being at the cinema and suddenly realising that I couldn't sit down. After only 20 minutes, I took myself to the back of the theatre and stood alone, swaying from side to side trying to calm the burning from my vulva and vagina. I haven't been able to sit through a film since.
I decided one day I had simply had enough of yet another menopause book coming out and as always a tiny mention or no mention of " vaginal dryness" which is so much more awful than it sounds for many women, sore, burning, itching, episiotomies that can split, painful sex or no sex, constant UTIs some ladies can't wear pants or trousers or sit down I think you get the picture ? Therefore I decided this part of menopause needed it's own book.
What's important to you?
I will do my utmost with the help of others to spread the word that this book exists, so ladies don't feel alone, pass it around to your daughters to educate them not scare them knowledge is power , your son, your partner and definitely your GP, and yes that is a positive.
Since writing the book I have spoken to two GPs and a care assistant in a nursing home, and I am horrified to hear that there is no local oestrogen offered to these ladies and apparently there are so many ladies suffering, and the attitude is they don't need it as they don't have sex anymore or they can't do it themselves? Is all other medication stopped for whatever reason ? Ladies in nursing homes are almost guaranteed to have UTIs and spend a life of on and off antibiotics, when for many local oestrogen may not stop them but at least make them more comfortable. So my goal is to get this problem recognised, we are living much longer and told to eat healthy, exercise more don't do this and that so with that comes longevity, and with that comes a duty of care from the medical profession for these ladies who are in misery, the question needs to be asked by care assistants and GPs are you sore in your vaginal area ? as it is very unlikely due to embarrassment that they are going to tell anyone.
CHARITIES
Athena Lamnisos is CEO of leading women's cancer research charity The Eve Appeal. The UK's only charity raising awareness of all five gynaecological cancer and funding world-class research into early detection & prevention.
Athena will be raising awareness of gynae cancer and encouraging all our guests to support their May Awareness Campaign 'Get Lippy'!'
Be sure to slap on some bright lipstick on May 11th ladies to show your support!
Annabel is representing the charity Daisy Network, raising awareness of Premature Ovarian insufficiency POI.
Annabel went through menopause aged 15. She first opened up to PositivePause about her condition in 2017, and since then has become a Daisy Network campaigner to support others in her situation.
Menopause is not just a midlife phenomenon!
Joh is our Boobette for the day, representing the breast cancer awareness charity CoppaFeel.
Joh became a Boobette in 2016, a couple of years after her own breast cancer diagnosis at the age of 31.
Although CoppaFeel's focus is on breast cancer education, ensuring breast cancer is diagnosed early and correctly. They also instigated the #RETHINKCANCER Campaign, as they strongly believe young people should be taught about all cancers and how to lead healthy lives from a young age.
Claire is representing Diabetes UK, raising awareness about diabetes prevention, managing diabetes, and juggling insulin through perimenopause hormone fluctuations.
Claire developed type 1 diabetes aged 25, over the years she has competed in many sports fundraising campaigns.
To keep up to date with all our latest news, events and PositivePause happenings, why not sign up to our Newsletter?